Apartments in Calabria at the sea - Building and direct selling.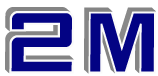 Our company builds and sells apartments and villas in Calabria (south Italy), an ideal place for holidays, situated between Roccella Jonica and Caulonia Marina, overlooking the Ionian sea. Our under construction complex of apartments is located a few hundred meters from the beach, so it is privileged with easy accessibility during summer.
We have already completed a complex of villas in Roccella Jonica and we have recently started constructing a new one in Caulonia Marina - Calabria - (in Brooklyn street). The various sized apartments under construction are available for purchasing. By purchasing an apartment under construction you have the advantage of acquiring at a lower price and of customizing the apartments' finishing.
We follow the entire construction process that starts with the apartments designing and it completes with the delivery of the finished apartment to the client. We sell directly to the client without real estate brokers intermediation.
If you are thinking of buying a house at the Ionian sea in Calabria please contact us to evaluate our proposal